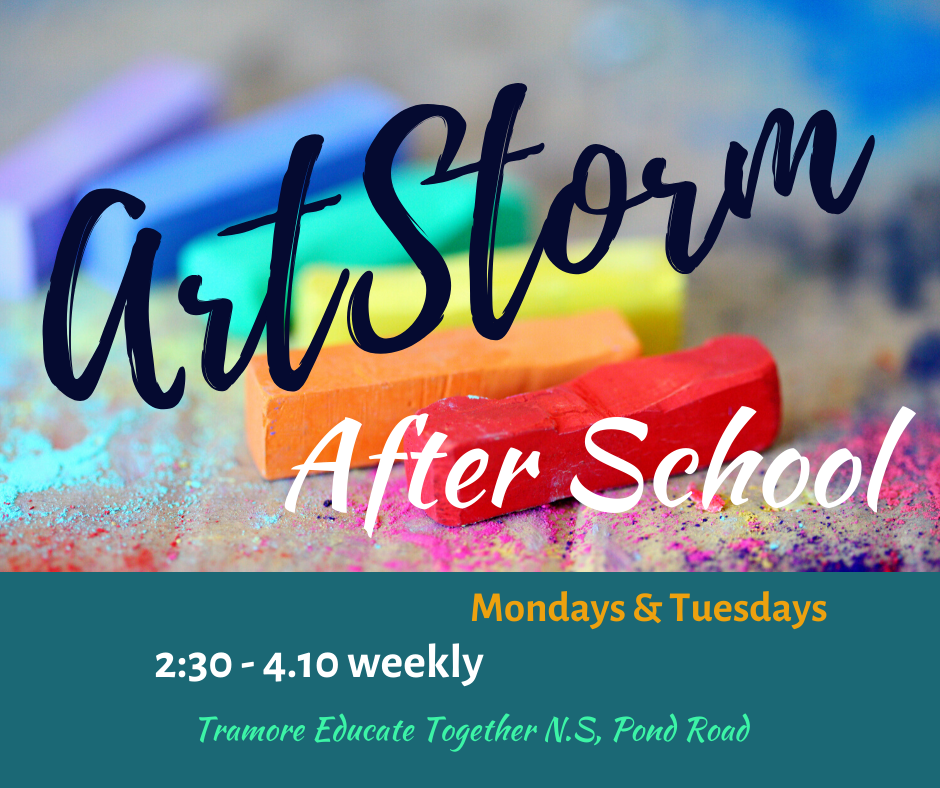 ArtStorm Afterschool Monday and Tuesday
€54.00
Monday and Tuesdays Afterschools 2020


ArtStorm after school in Tramore Educate Together N.S. - February - April (there will be no after-school on Monday the 16th and Tuesday 17th for St Patrick's Day).
This is a 5 week term, pay in full or for a bundle of 3 and you get 10% discount, siblings get a total of 15% when you pay in full! However, you can still pay-as-you-go at €12. However if you plan to pay on the day, please book your child's place as booking is essential.
****Pay on the day, please book via email, or text 086 3896802****
There are 8 places available for this class.