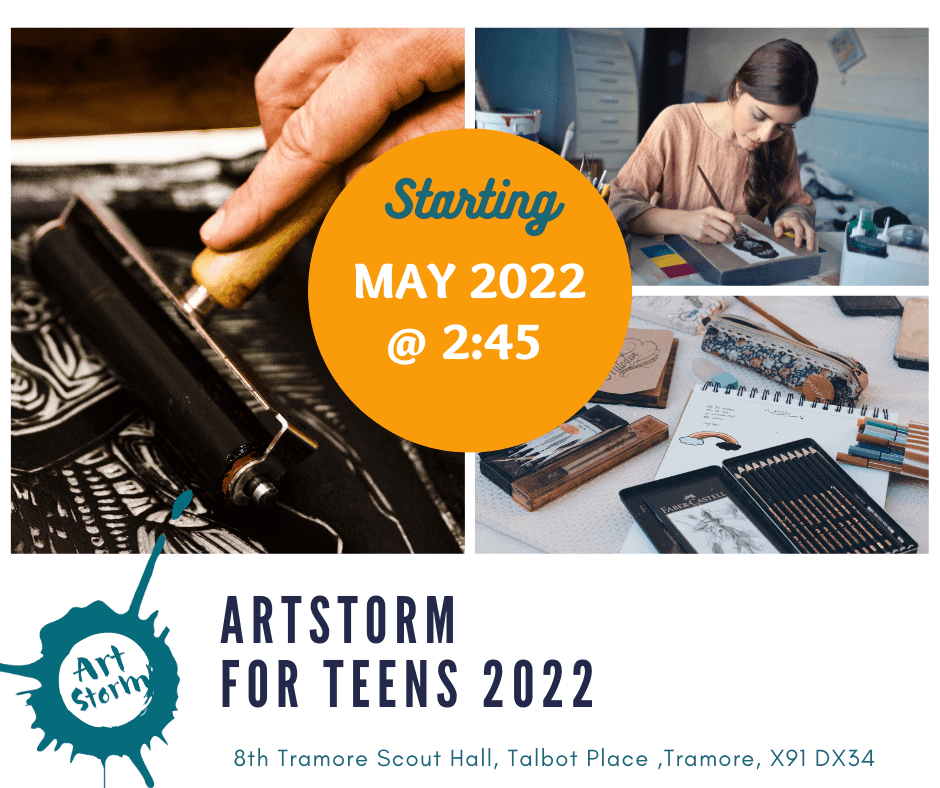 ArtStorm for Teens - 2:45 - 4.15 Saturdays
€84.00
NEW CLASS! NEW TIME 2:45 - 4:15. A 6 week course!


NEW CLASS STARTING SOON !! May 7th - June 11th
This class is primarily aimed at students who are interested in improving their drawing and painting skills, their design and composition and taking their ideas onto the next level.
We will be studying the traditional arts, drawing from life, imaginary composition, design, painting, and of course some crafts for good measure. Most importantly, my classes are all student centered, so I will be reviewing the content of the class every step of the way. My aim is that the techniques you learn in this class will stand to you in any of your creative adventures and way beyond. This class is not about grades, curriculum, or passing exams, it is purely about art and creativity.
Covid Guidelines:
As of Monday 28th of February, the Covid restrictions are being lifted. This means that students will no longer be required to wear masks or sanitise their hands. However, hand sanitiser will still be available for anyone who wishes to use it. Please, I would ask however that you do not attend class if you are a person of close contact or have a positive antigen test.
I am unfortunately no longer able to take cash on the the day, all bookings will have to be made online.

Please note, that ArtStorm does not have access to your banking details, all online payments go through Stripe.
If you have any questions or queries, you can email me at: aoifesartclass@gmail.com, or call me on: 086 38 96 802