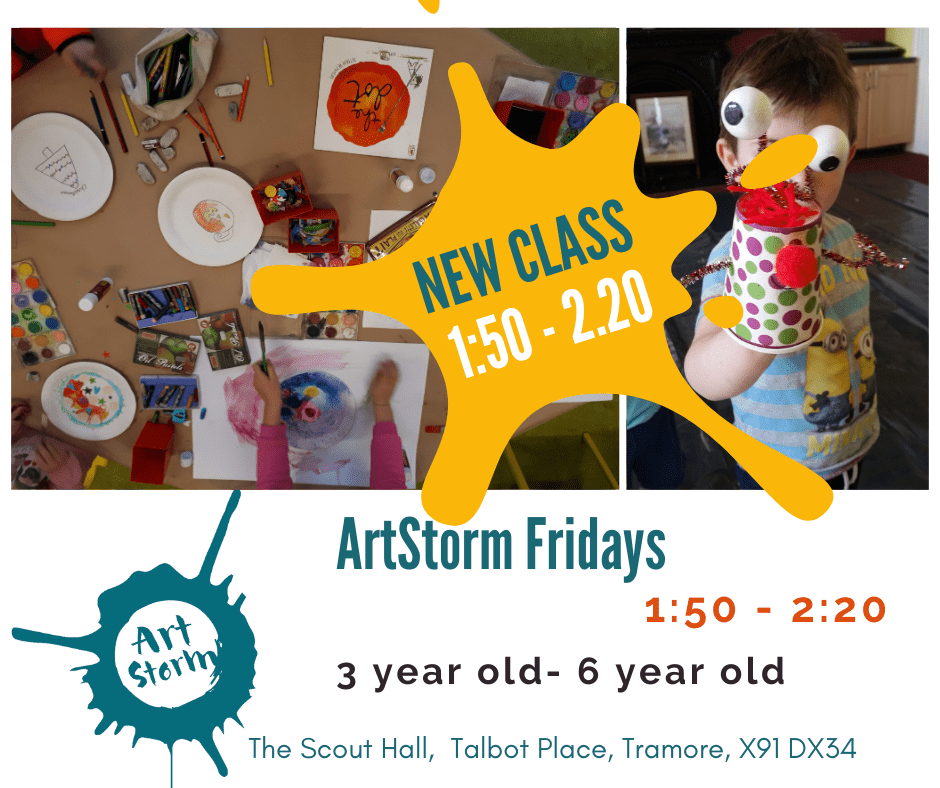 ArtStorm Mini - 3 - 6 year olds
€0.00
FRIDAY 26th OF MAY @ 1:50 - 2:20


Art and Craft class for the under 6 year olds! This is a trial class to see if the time and day suit.

Parents must stay with their children for this class as they are still quite young. You can join in or sit back it all depends on you and your child. If you need to duck out a few minutes early for the next collection time that is fine - this time is up for negotiation and tweaking. It is a lovely quiet moment to take and enjoy in our already hectic days.


Please email or message me here to book your place. Cost is €8 per child.


My email is aoifesartclass@gmail.com or message me through my website!! Looking forward to meeting you all!