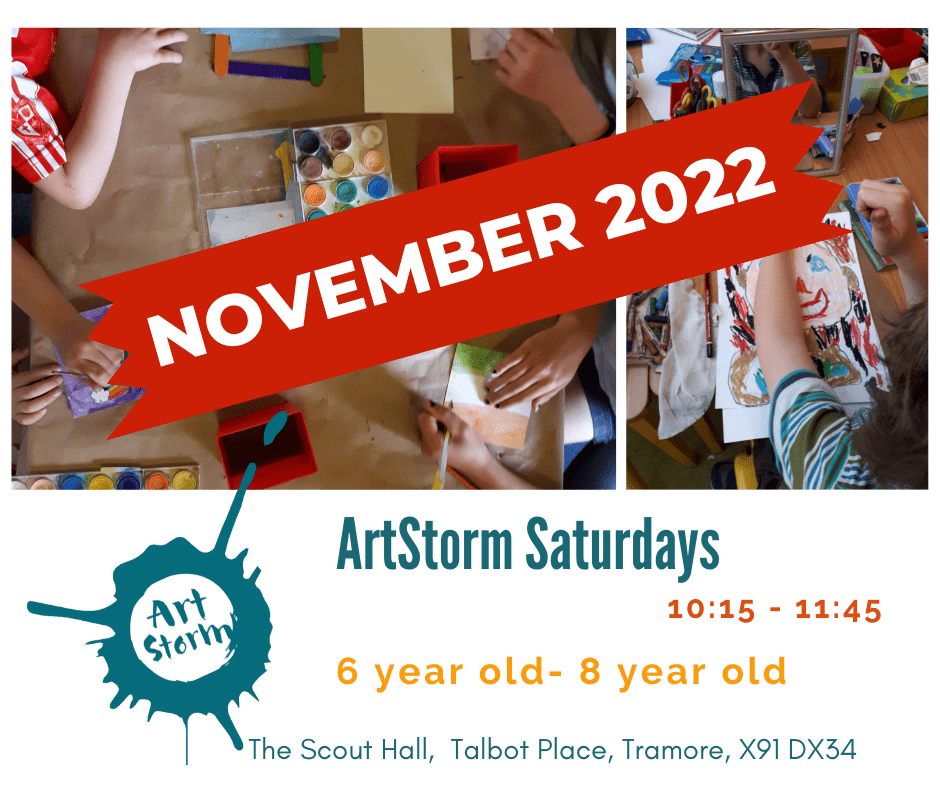 ArtStorm Saturday (6 year old - 8 year olds) 10:15 - 11:45
€70.00
SATURDAY NOVEMBER 12th, 2022 @ 10.15 am - 11:45 pm*

*please note the change of time, this is to allow students to get from the various different activities that happen before ArtStorm. If this time change doesn't work we will revert back to the original times

Dates for new term: November 12th, 19th, 26th, 3rd, 10th. ArtStorm classes for the Christmas holidays on December 16th until January 2023.
The Saturday morning class is fun and exciting - a super way to kick-start your weekend! The projects I chose pay special attention to allowing each pupil to explore their creativity while learning different processes in in a relaxed, safe space.
---
We will endeavour to be cautious, so I would ask if you have Covid to please remain at home.
All bookings must be made electronically via Stripe, if this form of payment doesn't suit please let me know. If you have any queries please contact me via email, or text 086 3896802.
Please note ArtStorm has no access to your banking details all payments go through Stripe.


---
Artstorm reserves the right to cancel or change the dates of a class.