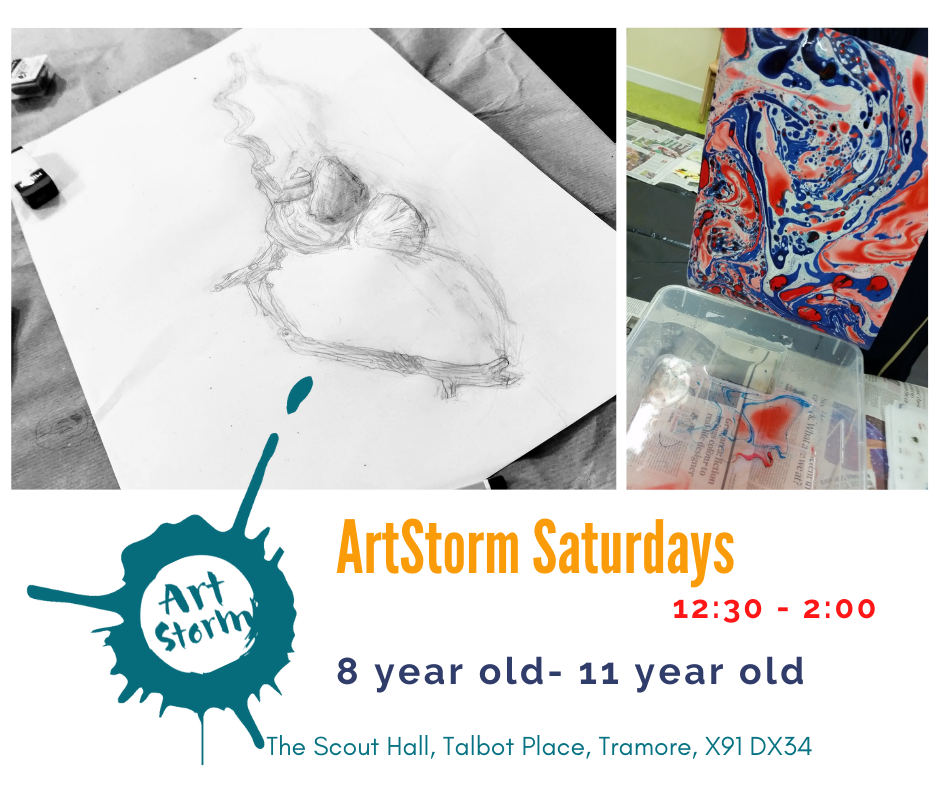 ArtStorm Saturdays 8 year olds - 11 year olds - 12:30 - 2.00
€70.00
NEW CLASS! NEW TIME!


JANUARY 22nd - FEBRUARY 19th - NEW TIME of 12:30 - 2:00



This is a new class time for the 8 year olds upwards! 90 minutes of pure creative fun!! In this class we will be experimenting with many ideas and techniques in art and craft. All materials are included.
Some things to note post lock-down:
class size will remain at 8 to allow for movement and social distancing within the space
sharing of equipment will be kept to an absolute minimum - each child will have their own art pack
there will be hand sanitizing stations at each table
parents must wear a mask when they collect.
I am unfortunately no longer able to take cash on the the day, all bookings will have to be made online.
Please note, that ArtStorm does not have access to your banking details, all online payments go through Stripe.
If you have any questions or queries, you can email me at: aoifesartclass@gmail.com, or call me on: 086 38 96 802

ArtStorm reserves the right to change times or cancel a class.