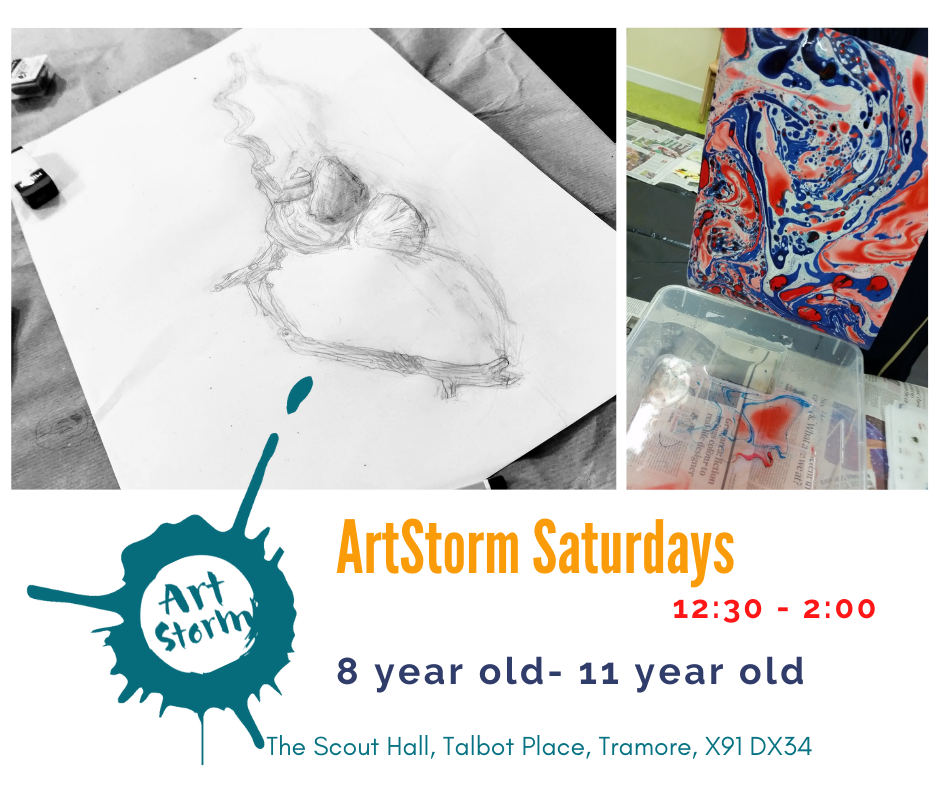 ArtStorm Saturdays 8 year olds - 11 year olds - 12:30 - 2.00
€56.00
MAY 28th - JUNE 18th - 4 week long term
This class time for the 8 year olds upwards! 90 minutes of pure creative fun!! In this class we will be experimenting with many ideas and techniques in art and craft. All materials are included.
Some things to note post Covid:

as of Monday 28th of February, all Covid restrictions will be lifted
hand sanitizer will still be available for anyone who wishes to use it.
mask wearing is now voluntary for those who wish to wear one.
We will endeavour to be cautious, so I would ask if you have Covid to please remain at home.
I am unfortunately no longer able to take cash on the the day, all bookings must be made online. Thank you in advance.

Please note, that ArtStorm does not have access to your banking details, all online payments go through Stripe.
If you have any questions or queries, you can email me at: aoifesartclass@gmail.com, or call me on: 086 38 96 802

ArtStorm reserves the right to change times or cancel a class.