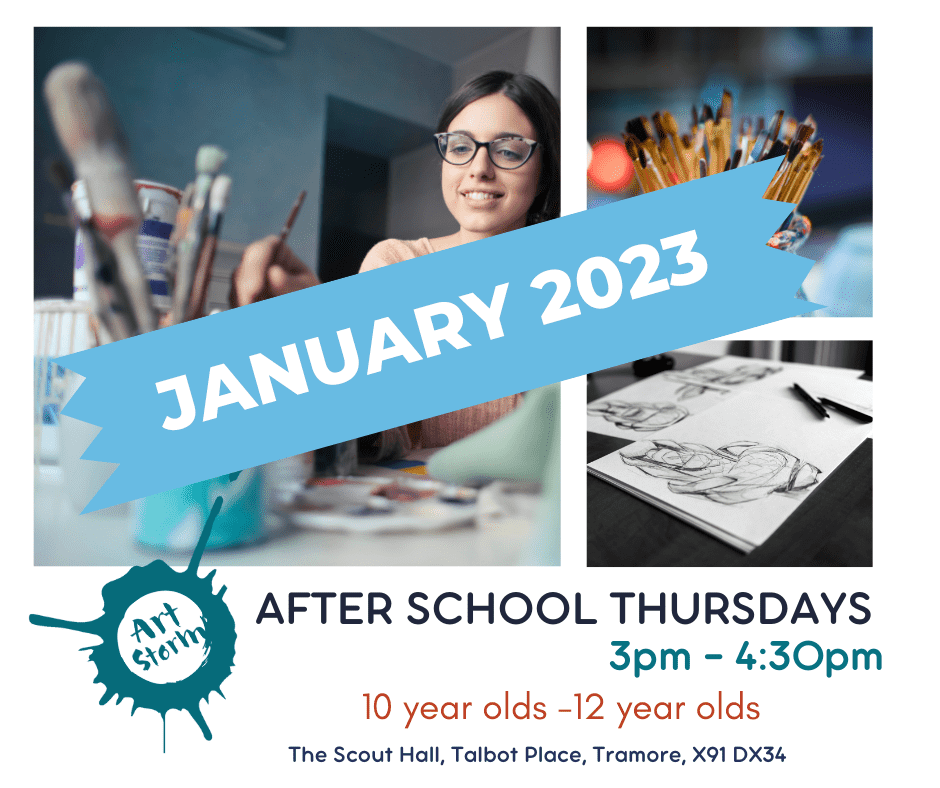 ArtStorm Thursday 10 year olds - 13 year olds
€70.00
THURSDAY 19th of JANUARY @ 3 pm
5 week session
Dates: January 19th, 26th, February 2nd, 9th, 16th.
My classes as always will remain student-centered, fun and exciting! We will be dabbling in many areas of art, perfecting our drawing from life, observing the world around us and capturing it in our work, be it painting or printmaking.
We will endeavour to be cautious, so I would ask if you have Covid or are feeling unwell, to please remain at home as per the current Department of Education and Skills guidelines
All bookings must be made electronically through my website, if for some reason this does not suit, please do not hesitate in contacting me.
If you have any questions or queries, you can email me at: aoifesartclass@gmail.com, or call me on: 086 38 96 802
Please note, that ArtStorm does not have access to your banking details, all online payments go through Stripe.