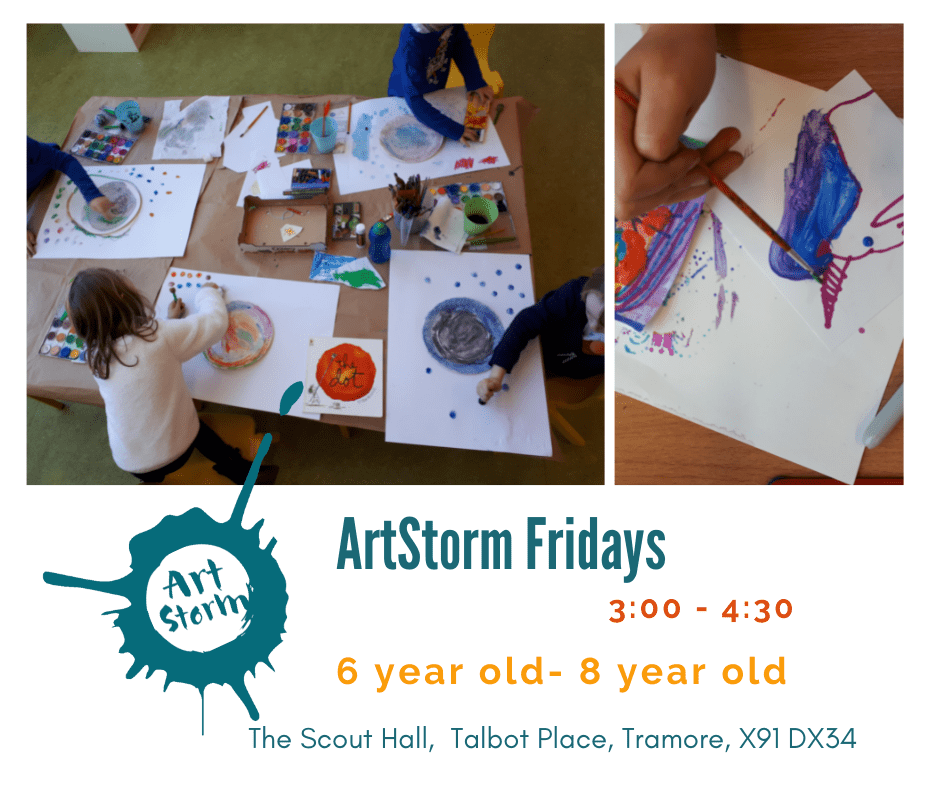 Fridays 6 - 8 year olds @ 3pm
€56.00
MAY 27th - JUNE 17th - 4 week session

This class is a new after school class aimed at children between the ages of 6 years of age and 8 years of age. The projects I chose pay special attention to allowing each pupil to explore their creativity while learning different processes in in a relaxed, safe space.
Some things to note post Covid:
as of Monday 28th of February, all Covid restrictions will be lifted.
hand sanitizer will still be available for anyone who wishes to use it.
mask wearing is now voluntary, please feel free to wear one if you wish.
We will endeavour to be cautious, so I would ask if you have Covid to please remain at home.
All bookings must be made electronically. If you have any queries please contact me via email, or text 086 3896802.
Please note ArtStorm has no access to your banking details all payments go through Stripe.


Artstorm reserves the right to cancel or change the dates of a class.