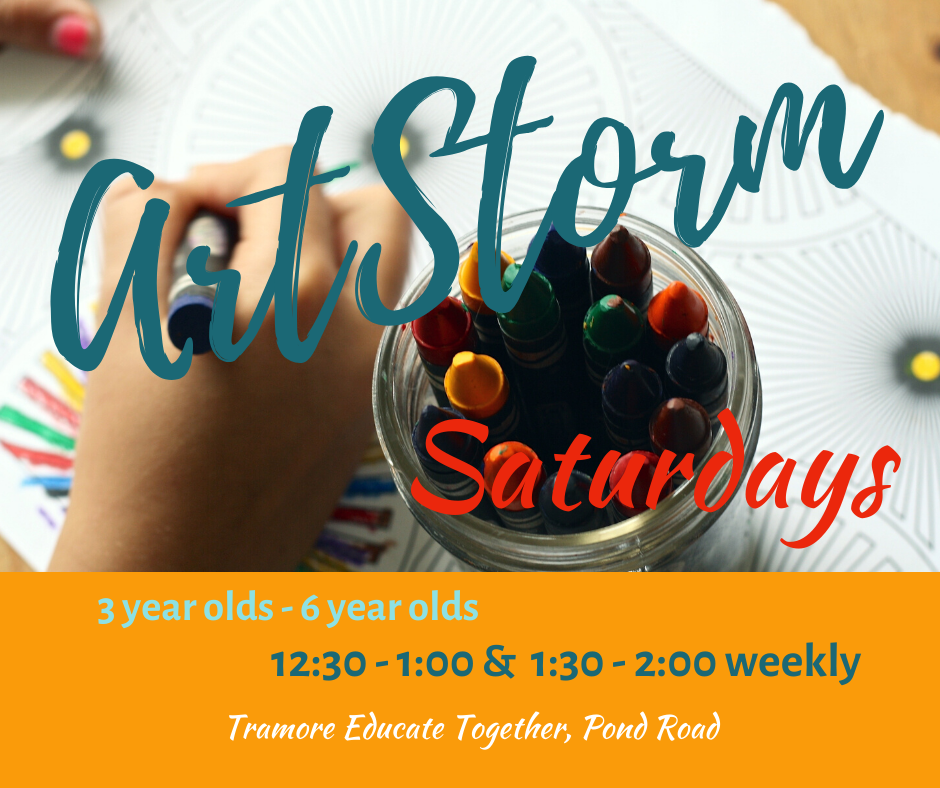 Saturday (3 years old - 6 years old) 12:30 - 1:00 and 1:30 - 2:00
€35.00
We now are offering two classes on a Saturday for our ever popular 3-6 year old class.
This class is a lovely beginners class for for the younger artists in your life. Adults are more than welcome to stay or if your child is 5 years old* and upwards, you can leave your child in the class. The class is 30 - 35 minutes long to allow everyone to get all their projects finished. In this class we do a myriad of projects throughout the year that, some we work in as a group in a guided session, others projects are very much projects that we let the children explore their own abilities. In all the projects particular awareness is paid to colour recognition, gross and fine motor skills, and of course fun. ArtStorm is a safe space where children and adults can come together to explore their creativity.
*
please note this age is a guideline, some younger children are happy to stay. The choice is completely yours, many parents love to stay.
The term is 5 weeks long, February 29th - March 28th.
The option to pay for a full term, or pay-as-you-go is still available.
****Pay on the day, please book via email, or text 086 3896802****
There are 8 places available.