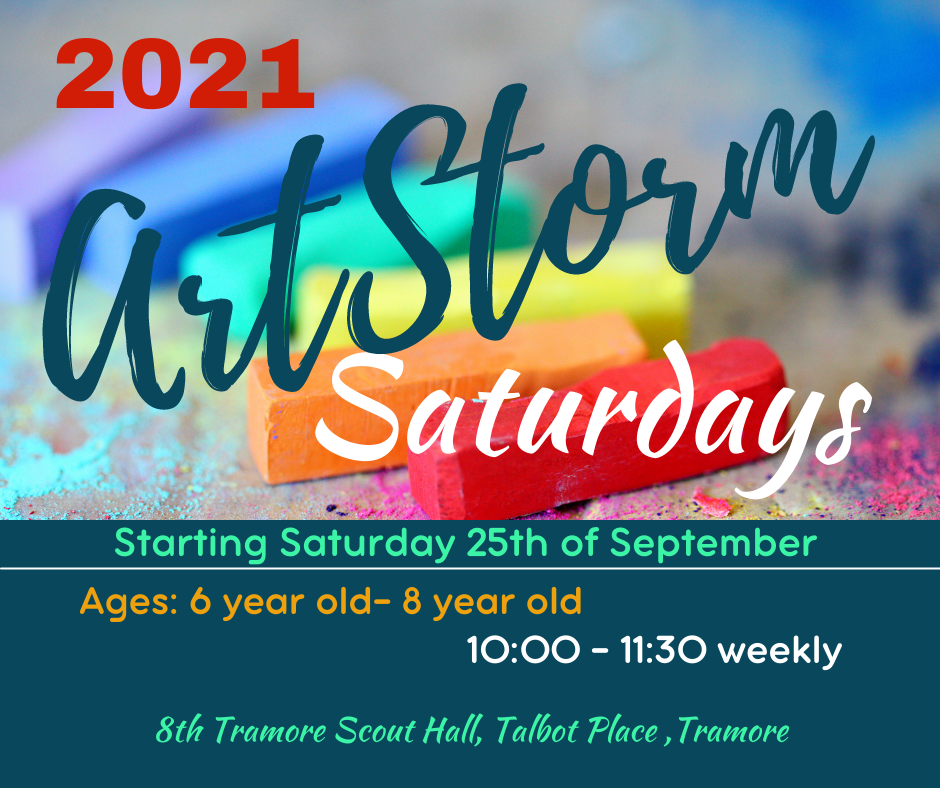 Saturday (6 year old - 8 year olds) 10:00 - 11:30
€48.00
10:00 - 11:30 on Saturday mornings

Our first class of a Saturday morning. The term is 5 weeks long(September 25th - October 16th)

We are now at a new venue - 8th Tramore Scout Hall, Talbot Place Tramore

The Saturday morning class is fun and exciting - a super way to kick-start your weekend! The projects I chose pay special attention to allowing each pupil to explore their creativity while learning different processes in in a relaxed, safe space.
This term is running right up to the Halloween Break! There will be plenty of Halloween crafts on the go!

There are strictly only 8 places available, this is to allow for plenty of elbow room and also adhering to best practice for returning to classes.

Due to government guidelines unfortunately, the option to pay-as-you-go is no longer available, all bookings must be made electronically online. If you have any queries please contact me via email, or text 086 3896802.

Please note ArtStorm has no access to your banking details all payments go through Stripe.