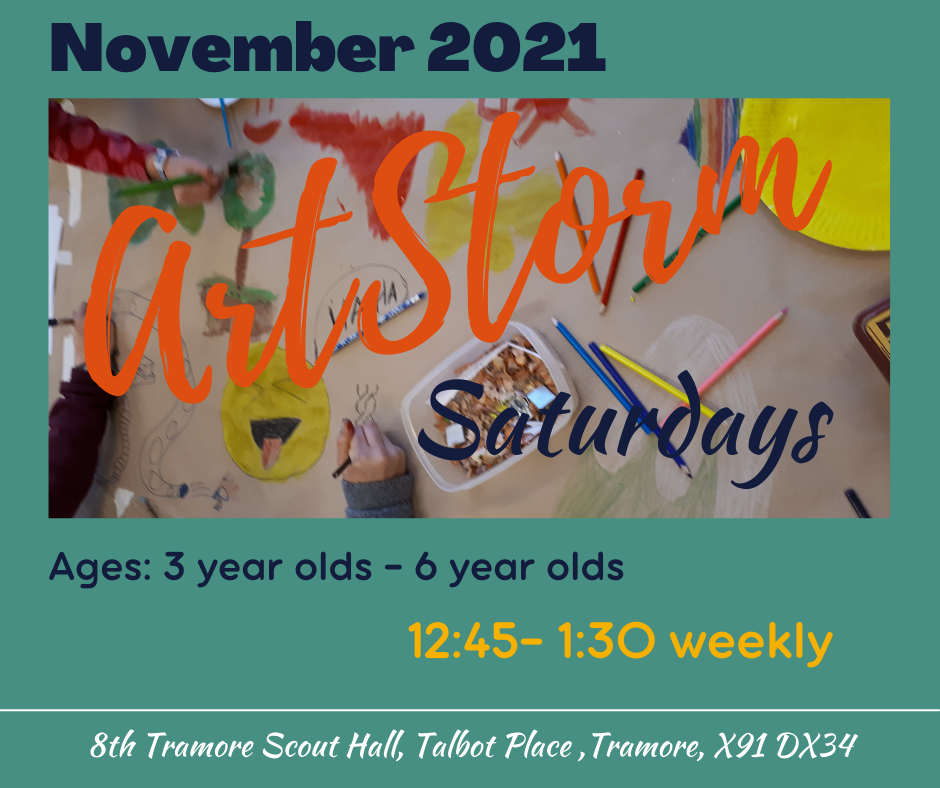 Saturdays at 12:45 (3 year old - 6 year old)
€36.00
NEW TIME! 12:45 - 1:15/1:30 on Saturdays

NEW TIME, NEW TERM!!
Saturday November 6th until December 11th, 2021

We are now at a new venue - 8th Tramore Scout Hall, Talbot Place Tramore, co Waterford, X91 DX34

This is a lovely gentle introduction to art and crafts that children and adults can enjoy together. We take our first steps into the world of colour , shapes, stories, building and making together, while working on our gross and fine motor skills, our individual styles, our hand-eye-coordination, all in a fun and relaxed space. Art is so much more than drawing or painting a picture, and the benefits are boundless.


Due to government guidelines paying in cash is no longer available, all bookings must be made online. There is now the option to book a singular class, or just two classes.

If you have any queries, please contact me via email, or text 086 3896802

BOOKING IS ESSENTIAL AS PLACES ARE LIMITED!


**If the day or time doesn't suit, please let me know, if I have enough interest, I will look at alternative days and times. Thanks you.