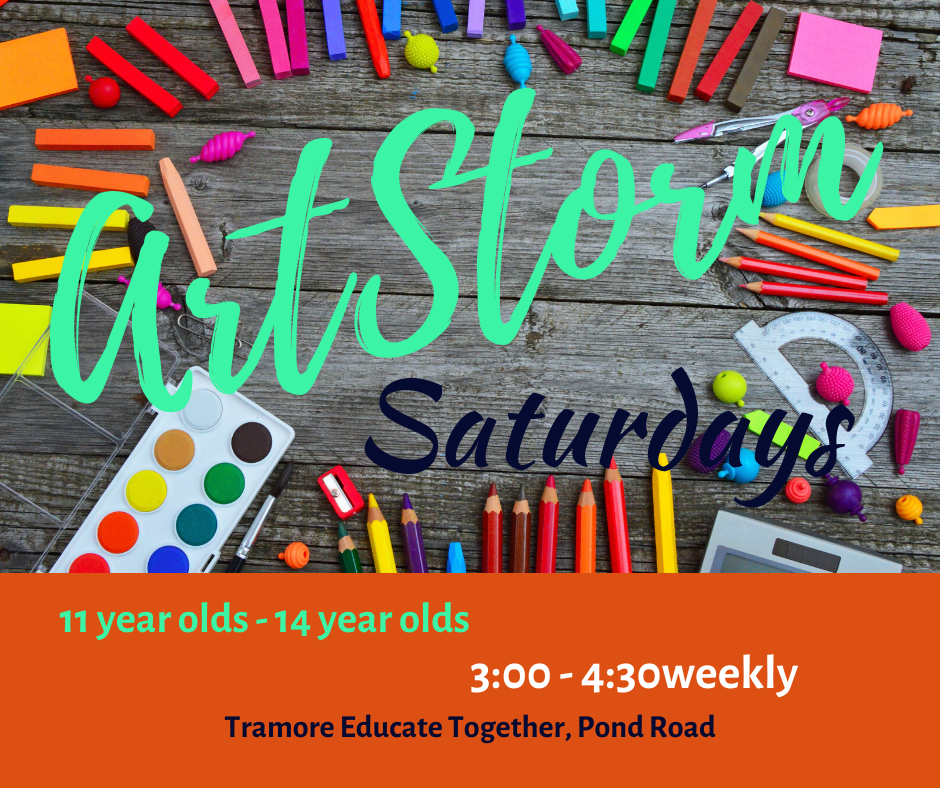 Saturdays at 3:00 (11 year old - 14 year old)
€54.00
Saturday at 3:00 the class for the older students (5th class - secondary school). We cover over the course of the year a variety of different projects, from drawing, to colour theory, print-making - painting and a variety of areas in between.
The term is 5 weeks long, from February 29th - 28th of March. Easter Holidays are from the April 4th - April 24th.
The option to pay for a full term, or three classes, or pay-as-you-go is now available. However if you plan to pay on the day, please still book your child's place, as booking is essential.
****Pay on the day, please book via email,or text 086 3896802****
There are 10 places available.