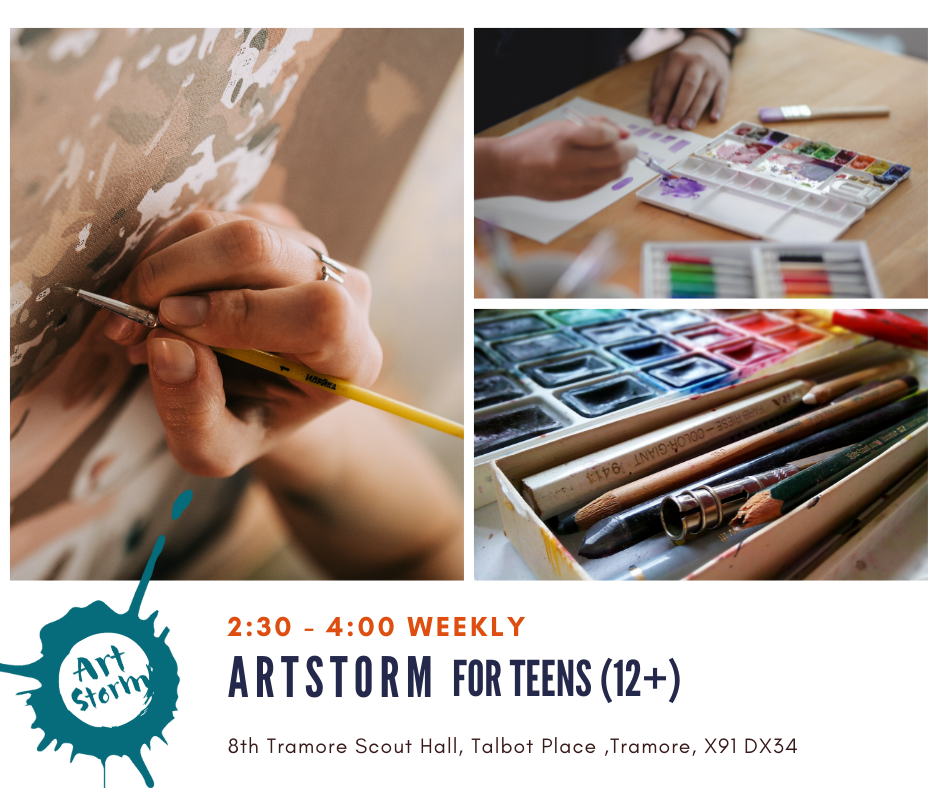 Secondary School Students - 2:30 - 4.00 Saturdays
€70.00
NEW CLASS! NEW TIME 2:30pm

JANUARY 22nd - FEBRUARY 19th, 2022


This class is primarily aimed at students who are in second level. We will be studying the traditional arts, drawing from life, imaginary composition, design, painting, and of course some crafts for good measure. My classes are all student centered, so I will be reviewing the content of the class every step of the way. My aim is that the techniques you learn in this class will stand to you in any of your creative adventures and way beyond.
Covid Guidelines:
There are strictly 8 places available for this class, this is to allowed for loads of elbow room and of course social distancing in the space! In accordance to H.S.E recommendations, I will be adhering to government guidelines -this year each student will be given their own ArtStorm pack, which I will collect at the end of each class. I want to keep the sharing of equipment to an absolute minimum. As the students are older, I would request that they all wear masks.
I am unfortunately no longer able to take cash on the the day, all bookings will have to be made online.
Please note, that ArtStorm does not have access to your banking details, all online payments go through Stripe.
If you have any questions or queries, you can email me at: aoifesartclass@gmail.com, or call me on: 086 38 96 802