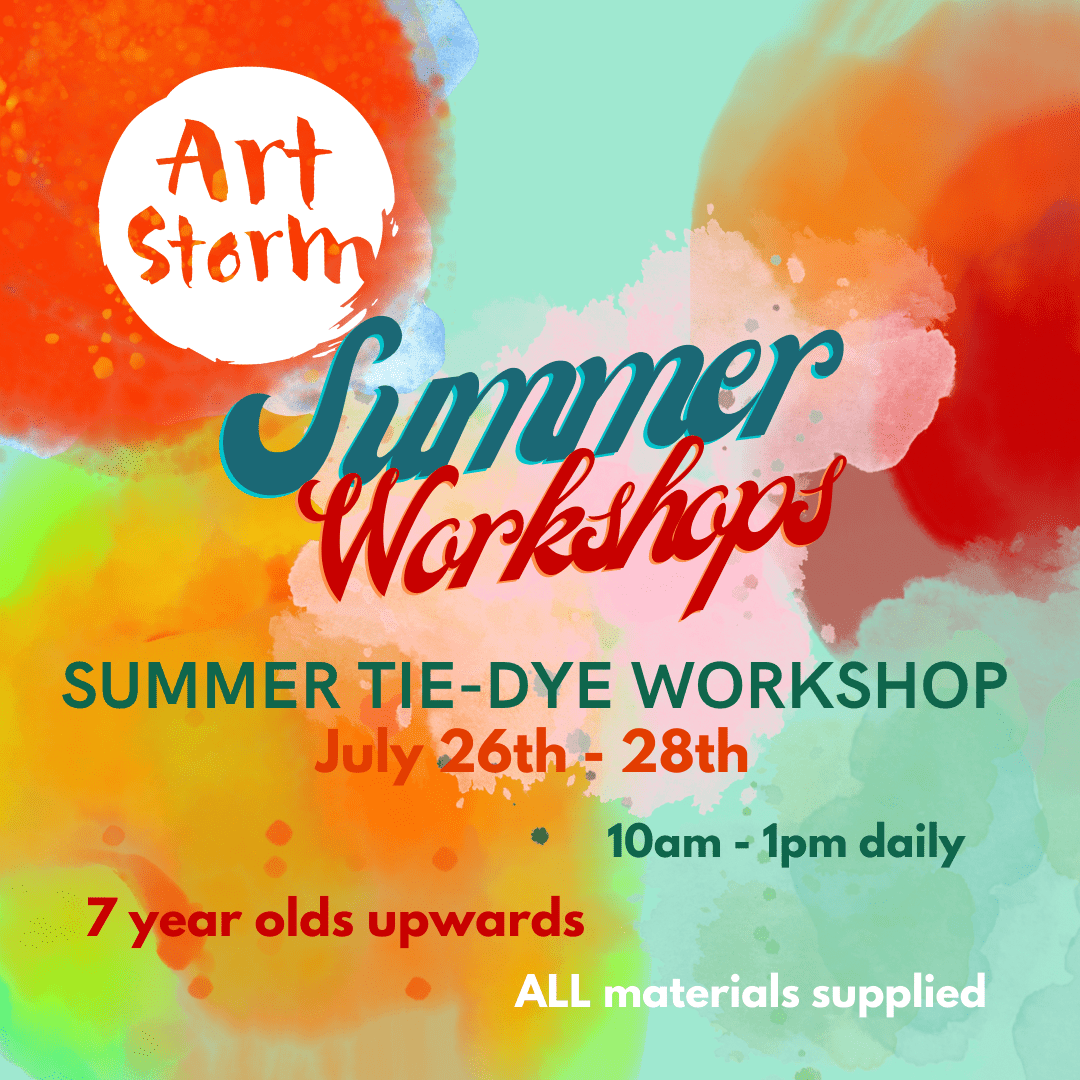 Summer ArtStorm Tie-Die Workshop
€135.00
Tuesday 26th - Friday the 28th of JULY

ArtStorm Summer Fun! What better way to spend your summer morning than at an ArtStorm Summer Camp! This camp is all about Tie-die!!

Everything you need for the ArtStorm Camp is provided including the white t-shirt! Please when booking, chose the size of t-shirt required, if the size is not there, please let me know, all sizes are available!
*Don't panic if you are unsure of your child's size, I will double-check before ordering with everyone, at that point changes can be made if necessary.
I would advise that you bring along a small packed lunch or snack. The camp will run from 10am until 1:30pm for the duration of the camp.
*sibling discount available - please contact me directly aoifesartclass@gmail.com
Any questions you may have please contact me on aoifesartclass@gmail.com