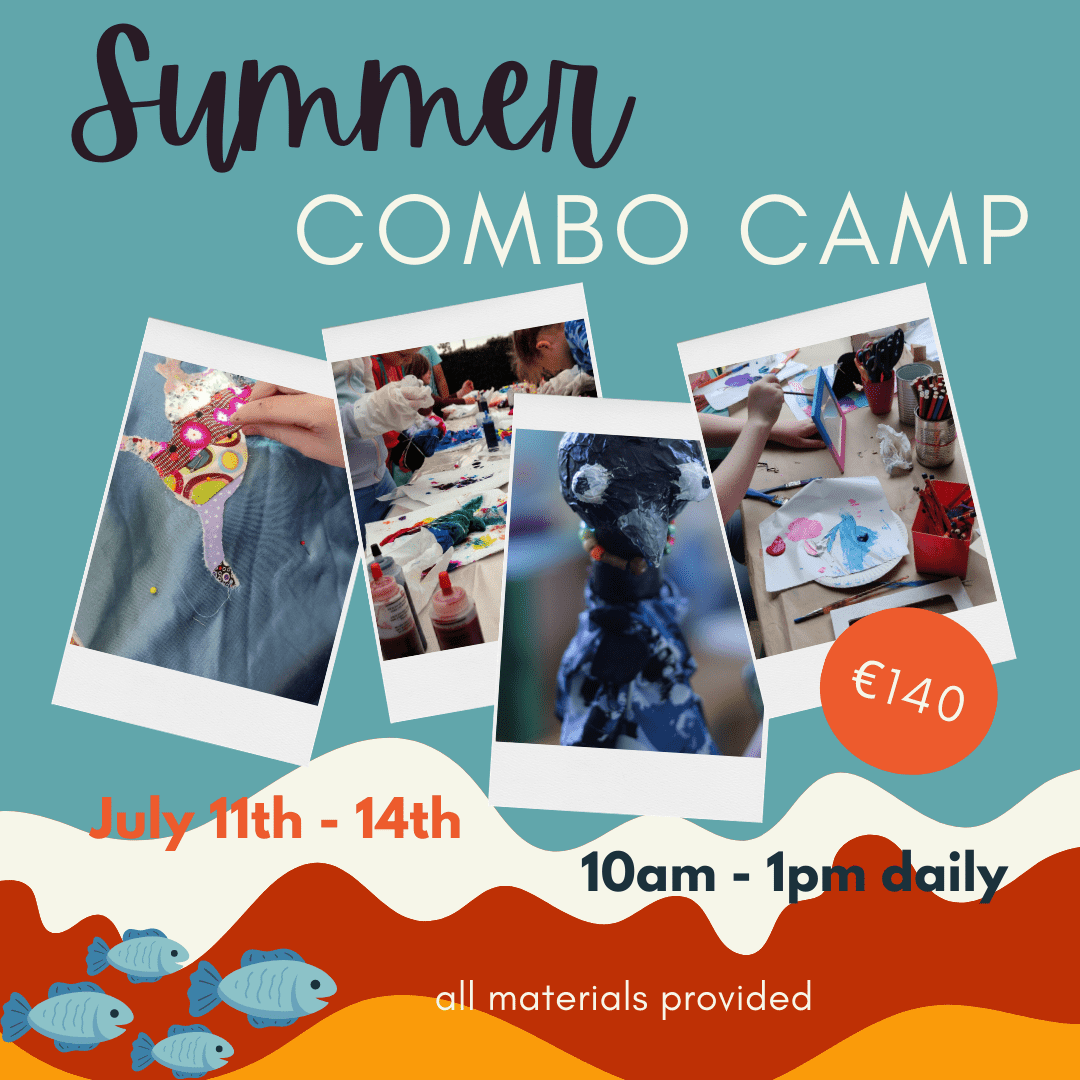 JULY 11th - 14th 10am - 1pm

SOLD OUT - please email if you are interested in an afternoon camp

Summer is here!! the Summer Combo Camp is a definite to put on your list!! Two camps in one, you can learn or improve on your sewing skills with the wonderful Kay from OhSewBold and then do a brilliant bunch of crafts with me in ArtStorm. This year's camp is going to be AMAZING!

All materials for this camp are provided. This camp is suitable for children aged 7 and upwards.

Payment can be made in full or in two instalments - the deposit to hold your place followed be the second instalment which must be paid before the camp begins.

Please note all payments are made through my website. All bank details go through Stripe and so ArtStorm does not have access to a customers bank details.