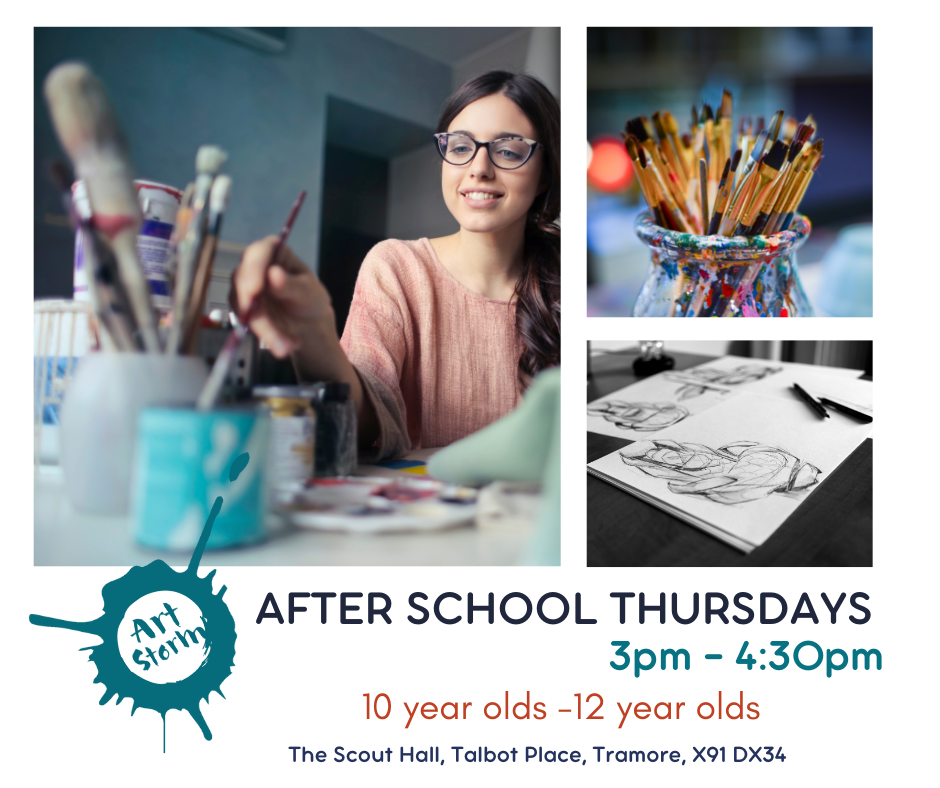 Thursday 10 year olds - 13 year olds
€14.00
MAY 19th - JUNE 16th 5 week session.
My classes as always will remain student-centered, fun and exciting! We will be dabbling in many areas of art, perfecting our drawing from life, observing the world around us and capturing it in our work, be it painting or printmaking.
Some things to note:
There are strictly 10 places available for this class, this is to allow for loads of elbow room.
as of Monday 28th of February, all Covid restrictions will be lifted.
hand sanitizer will still be available for anyone who wishes to use it.
mask wearing is now voluntary, please feel free to wear one if you wish.
We will endeavour to be cautious, so I would ask if you have Covid to please remain at home.
I am unfortunately no longer able to take cash on the the day, all bookings will be have to be made online.
Please contact me if there is
a problem with your booking or if you have any questions or queries - aoifesartclass@gmail.com.
Please note, that ArtStorm does not have access to your banking details, all online payments go through Stripe.
If you have any questions or queries, you can email me at: aoifesartclass@gmail.com, or call me on: 086 38 96 802