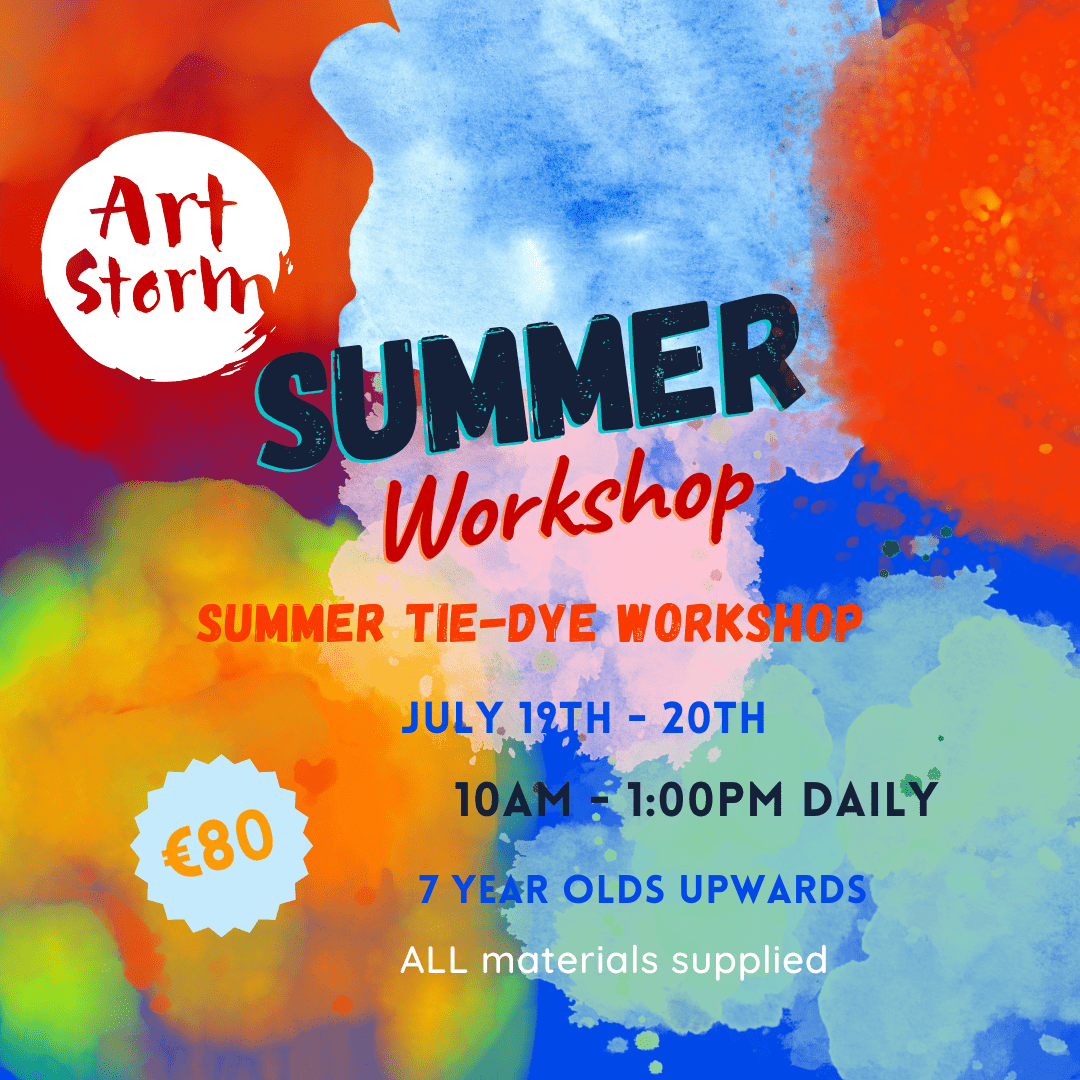 Tie-Dye Workshop 2023
€80.00
JULY 19th & 20th 10am - 1pm

This workshop is the last in the ArtStorm Summer Agenda, two days of tie-dyeing and art. One t-shirt will be provided for each student, however, if you have another piece of clothing at home you would love to revive and give it a new lease of life you can bring that along too. Please note, it is one t-shirt(provided) and one other item from from home(optional). Not only will we be tie-dyeing there will be many more crafts crammed into our two days of ArtStorm mania! This is definitely a workshop to not to be missed!

Payments can be made in full, or in two parts - a deposit and balance that must be paid before the camp begins.

All payments are made through Stripe and so ArtStorm do not have access to your bank details.