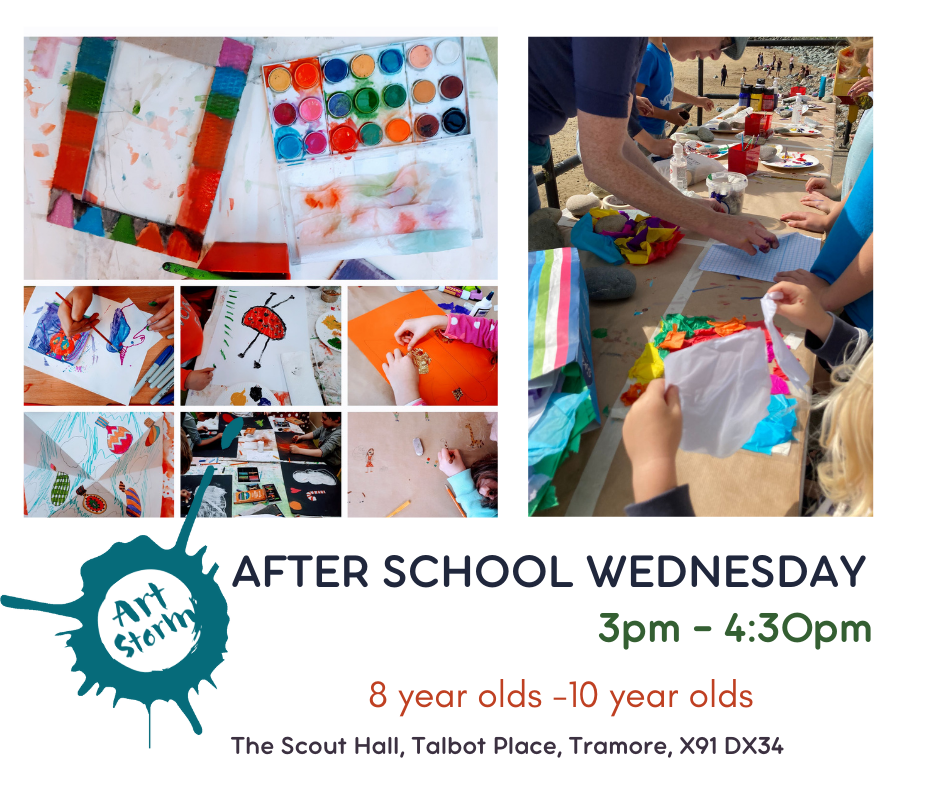 Wednesday 8 year olds - 10 year olds 3:00 - 4:30
€70.00
MAY 18th - JUNE 15th, 2022

Loads of fun and exciting projects to do! As always, mixing in techniques and concepts as we work through our projects each session. My classes are uniquely small and student centered, so each student gets the attention they need to flourish.

Some things to note post Covid:
class size will increase to 10 to continue to allow for movement, and so I can give my full attention to each student.
as of Monday 28th of February, all Covid restrictions will be lifted.
hand sanitizer will still be available for anyone who wishes to use it.
mask wearing is now voluntary, please feel free to wear one if you wish.
We will endeavour to be cautious, so I would ask if you have Covid to please remain at home.
Please note, that ArtStorm does not have access to your banking details, all online payments go through Stripe.

If you have any questions or queries, you can email me at: aoifesartclass@gmail.com, or call me on: 086 38 96 802